Ez Scope 101 Live Cell Imaging System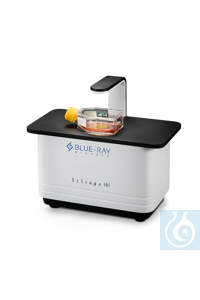 Die Abbildung kann abweichen und Zubehör enthalten, das sich nicht im Lieferumfang dieses Artikels befindet.
Bestell-Nr.: BRLC0101
Preis: Login
Haben Sie Fragen ? Rufen Sie 0043 (01) 244 28 55 oder senden Sie ein mail !
How does EzScope 101 help you to improve live cell analysis?
Incubator Live View
Designed to be used inside the incubator, without the need to remove your cells from incubator to enhance culture quality control.
Minimizes Experimental Variations
Up to four units of EzScope can to be setup in the same incubator and controlled by one computer. This enables the monitoring of samples simultaneously, reduces errors caused by environment variations.
Exceptional Image Quality
Adopts high contract brightfield optical configuration, coupled with precise motorized focusing, and two interchangeable magnifying objective lenses.
Remote Monitoring of Experiment
Allows flexible remote monitoring the assay via Windows-based remote desktop software.
Easy Image Editor
Captures and edits images easily with EzCapture software:
Live preview for up to 4 units of EzScope
Capture single image or time-lapse series
Flatfielding correction for even brightfield background
Time-lapse video output
Spatial calibration
Measure and convergence analysis
Applications - Widely used in a variety of cell-related assays: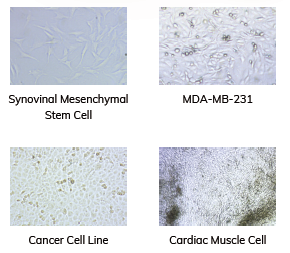 Customer Testimonials
"The compact size of the EzScope makes it suitable for placing in an incubator, allowing us to observe under an environment ideal for cell survival. In addition to real-time observation, we can also perform time-lapse overnight recording to gain a better understanding of cell morphology and save time. It is very convenient." -National Taiwan University
"The EzScope 101 realizes prolonged observation of live cells that was previously unavailable. It is convenient as it allows observation in an incubator and saves post-production time as its software provides sketching and calculation. " -  National Tsing Hua University
"With the EzScope 101 system, real-time remote observation without taking the chip out of the incubator of cell status is available, satisfying the need of process streamlining." - National Chiao Tung University
Product Video: 
https://drive.google.com/drive/folders/1iXl0IWpR5FhfbClIT1TU1smwV0LlQz9m?usp=sharing
Enjoy Live Cell Imaging Inside the Incubator:
https://www.youtube.com/watch?v=6hqw9h2mJg4
Never Miss Any Single Moment of Your Cell Change: 
https://www.youtube.com/watch?v=hWuvtu6NsFY
Do a Perfectly Flawless Experiment: 
https://youtu.be/MsnXQJ8V-48
Specifications
Optics: Brightfield (transmitted) with white LED
Objective Lens: 10x, 20x (optional)
Camera: 1.3 MP CMOS Sensor
Image Resolution: 1280 x 1024 pixels
Export Formats: Tiff (image), AVI (video)
Software: EzCapture with snapshot, time-lapse and confluence, etc
Field of View: 2.6 x 2.0 mm (10x objective)
Resolution: 2 µm/pixel (10x objective), 1 µm/pixel (20x objective)
Live View Frame Rate: Up to 8 frames/second
Focusing: Motorized
Stage: Manual XY stage (optional)
SBS footprint: Labware Holders (optional)
35 mm culture dish and slide, 60 mm culture dish and slide, T-25 culture flask, T-75 culture flask
General
Computer Requirements: i3 CPU with 4 GB RAM, Windows 10 OS, i5 CPU with 8 GB RAM, Windows 10 OS for multiple units connection
Connectivity: USB 2.0/3.0, up to 4 units
Power Adaptor: Input: AC 100-240 V, 50/60 Hz; Output: DC 5 V, 2 A
Dimensions (W x D x H): 225 x 131 x 205 mm
Weight: 2.0 kg
Operating Conditions: 0°C - 42°C, 5% - 95% RH non-condensing
Certifications: CE, RoHS
Accessories
275-LCBR02-00 / 20x lens
275-LCBR03-00 / Mechanical XY stage with 4 adaptors
275-LCBR04-00 / 35 mm culture dish and slide adaptor for XY stage
275-LCBR05-00 / 60 mm culture dish and slide adaptor for XY stage
275-LCBR06-00 / T-25 culture flask adaptor for XY stage
275-LCBR07-00 / T-75 culture flask adaptor for XY stage
ECEW-LC01 / 1-year extended warranty
Demonstration Video
https://www.youtube.com/watch?v=tJuL-mbV39A&feature=youtu.be
mehr
Artikel-Nr:

BRLC-0101

Gültigkeit:

31.12.2022

Letztes Update:

04.01.2022